Make sure your business card leaves a lasting impression
MAKE AN IMPRESSION

Your card is an important part of your collateral package. It's often the first item prospects receive from you, so it's your first opportunity to make a strong, positive impression on them.

KEEP IT SIMPLE

Business cards are typically 90x55 or not if you are adventurous type. You don't have too much space to work on, so don't make the logo too big nor the type too small and don't be afraid to use white space. Make it clean, clear, and concise.

ADD TACTILE APPEAL

Embossing, foil stamping and unique shapes or substrates are great attention getters. Make your card interactive and engaging and it naturally becomes more memorable.

WHAT'S MOST IMPORTANT?

Your name needs to be there, along with company's name and/or logo, your phone number and your e-mail address. Space permitting, you can add your physical address, fax number, mobile number and company website address, if desired. Don't clutter things up too much, simpler and cleaner is always better.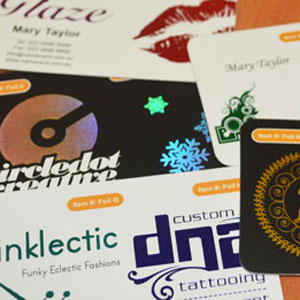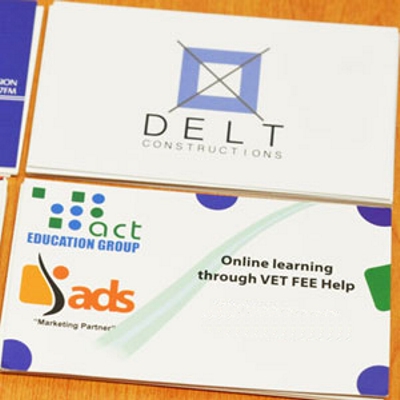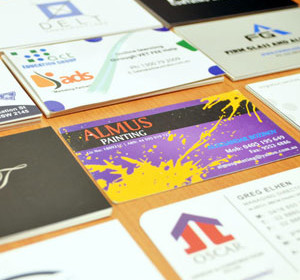 Business Card Marketing
Business cards, in all sizes, shapes and colours, are everywhere.
And yet, while we all understand that a business card is a necessity, we often fail to see it as a marketing opportunity.
Mac Print & Graphics can create traditionally styled business cards for our clients. We also specialize in unique designs that use size, shape, colour, font, and materials to create a card that is distinctly yours.
Think folded cards, custom die-cuts, pop-ups, double sided, magnetic, plastic, vertical, horizontal, and more! What do you want your card to say about you? We'll help you create something that reflects everything you do for your customers.
Stand Out! Your Possibilities are Limitless with Custom Printing
Transform your ideas into unbelievably effective marketing tools that are as visually striking as they are economical. Our wide range of custom finishing capabilities and helpful experts will help you bring your marketing dreams to life. Here are just a few of the custom printing options we have available:
Specialty and Premium Papers
Metallic Inks
Pantone Inks
Coil Binding
Embossing

Die Cutting
Foil Stamping
Specialty Folds
Custom Sizes and Shapes
And Much More!