A-Frame sizes
600mm W x 600mm H: 5 kgs
600mm W x 900mm H : 5.2 kgs
900mm W x 1200mm H: 9.1 kgs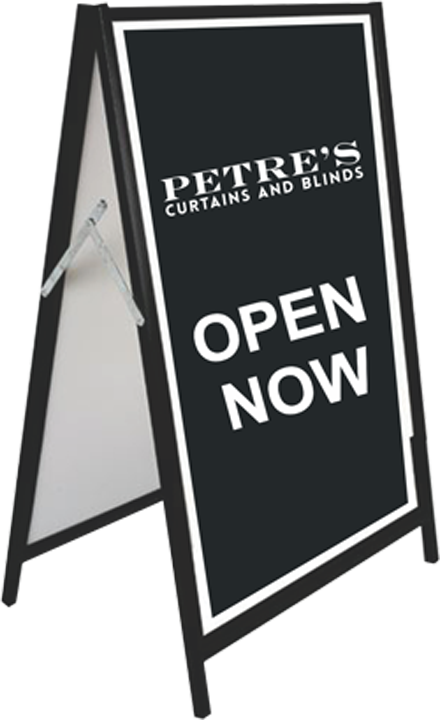 Why not stock a different sign each month?
Maximize indoor and outdoor marketing opportunities with A-frame signs! A-frame signs or sidewalk signs are perfect to use inside or outside your business area. They are both sturdy and affordable. Create designs that can easily get the attention of your target market. Be sure to put these signs on strategic spots for your potential customers to see.
You can either print metal rod or plastic simpo A-frame signs at Mac Print & Graphics.  No minimum order required!
To get more information about this product, to know more about your custom project rates. Email us your custom requirements  or call (02) 9629 1199  for further assistance.
Great way to attract new customers into your store.
Portable and affordable - a great sign choice.
- Sturdy and ever-popular signage
- Metal and Corflute Insert options available
- No better way to capture passing customers' attention
- A perennial favourite signage item
- Multiple A-Frame sizes available
- Waterproof and designed for outdoor use